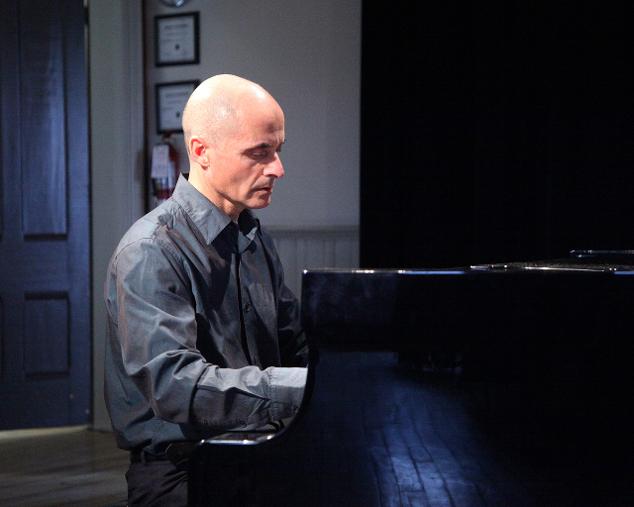 Photo by Greg King Photography
George Vandikas
George Vandikas is the co-founder of MuSix Studio and Services, a business that offers music and academic lessons and services. He holds a Bachelor of Music degree in Piano Performance, a Master of Music degree in Piano Performance, and a Bachelor of Education degree from University of Toronto. He studied and participated in master classes with such notable pianists as James Anagnoson, Boris Lysenko, William Aide, Patricia Parr, Greta Kraus, Eugene List, and Anton Kuerti.
From the age of 12, he has performed as a pianist and collaborative pianist for various musicians, including John McNally, Divas Plus, and the Tapestry Chamber Choir. He is equally adept in styles ranging from standard piano repertoire to jazz. He has been the music director of several musicals and music events. He has appeared across Canada as both soloist and an accompanist. Together with his wife, they have performed in several venues and events as the Vandikas-duo. He was also a music teacher and national consultant for Yamaha Corporate Music School, the education division of Yamaha Canada Music Ltd.
George has over 40 years of experience in the music education and performance field. He currently teaches for the York Region District School Board where he heads the music program at a local elementary school. He also directs several extra-curricular band and choir groups. He is currently a member of the Ontario College of Teachers.
At our studio, he teaches intermediate to advanced piano and theory. He also does vocal and instrumental coaching and vocal and instrumental accompanying. He is the currently the collaborative pianist for Tapestry Chamber Choir and Encore Chorus.
A member of the Newmarket Eagles Cycling Club, he is an avid cyclist. George currently resides in Newmarket, with his wife Sheila, and their four children.